About Carl Sesto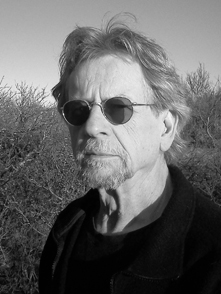 Founder of Sabbatical Press (www.sabbaticalpress.com) in 2010, Carl Sesto was educated at Rochester Institute of Technology (BFA), and the Visual Studies Workshop (MFA). He established Pentacle Press in1973, which specialized in printing high quality books and posters for photographers and publishers. Among the many books produced by Pentacle Press were Barbara Blondeau, 1938-1974, VSW/PCA, 1976; Real Dreams, Duane Michaels, 1976; Places, Aaron Siskind, Light Gallery/Farrar, Straus & Giroux, 1976; Criss Cross Applesauce, B.A. King & Toni De Paola, Addison House, 1978; Dorchester Days, Eugene Richards, 1978; Paper Negative, Danny Lyon, 1980; An Art and Gardening Journal, Peter Hutchinson, 1987; Merci Gonaives, Danny Lyon, 1988. His books have won numerous awards including: Creative Club of Boston, Silver Award for Photography; various C.A.S.E. awards for design and production; the New England Book Show Award; the American Institute of Graphic Arts Award for fine books.
In 1996 he wrote and designed, Designer's Guide to Digital Imaging, published by John Wiley & Sons. His limited edition book, Ordinary Events was included in The Printed Picture, a book and exhibition at the Museum of Modern Art; Center for Book Arts; Boston Ink, Boston Public Library; Production Not Reproduction, Museum of Printing History, Houston, TX. Press-sheets from the book as well as other work are part of MOMA's permanent collection among others.
He has consulted for many authors and publishers on book design and production including: Jack Lueders-Booth: Inherit the Land; Bill Burke: I Want To Take Picture, Autrefois Maison Privée; Bill Flynn: Armed Chair; Cathryn Griffith: Havana Revisited; Henry Horenstein: Close Relations; Mike Mandel & Chantal Zakari: The State of Ata.
His photographs, prints, and books are included in the collections of: Addison Gallery of American Art; Art Institute of Chicago; Bankers Trust Company; Bibliotheque Nationale, Paris; Fogg Art Museum; George Eastman House; Houghton Library, Harvard University; Massachusetts Institute of Technology; Museum of Fine Arts, Boston; Museum of Modern Art; National Gallery of Canada; Sheldon Memorial Art Gallery; Visual Studies Workshop; Wesleyan University.
In 2010 he retired from the School of the Museum of Fine Arts in Boston where he taught full time for 20 years.