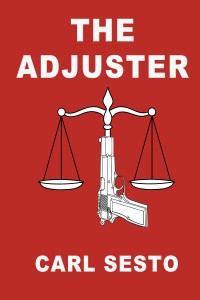 Murry Phaniff is a 46-year-old insurance adjuster living in the small town of Ipswich just north of Boston. After a happy marriage of ten years, Murry's wife Eleanor succumbed to a brain tumor. That was eight years ago and ever since Murry has engaged in the practice of not only adjusting people's insurance needs, but also their lives when necessary.
When an elderly couple required his services after a tree fell on their garage, he discovered that they were being systematically targeted by a scam artist who preyed on the elderly to make bogus investments in gold futures. Murry made arrangements to entrap the confidence man with the help of the local Sheriff and through their combined efforts, the heartless criminal landed in prison where he was murdered by his fellow inmates who frown on the practice of taking advantage of the elderly.
On a trip to Las Vegas to attend a biannual National Association of Independent Insurance Adjusters Conference at the Flamingo Casino, Murry's extracurricular adjusting gets him involved with a beautiful woman and a double homicide for which he is the prime suspect.
Murry must flee from the police and with the help of his brilliant young assistant they must find the killer before becoming the next victims. The hunt takes them to the San Francisco Bay area where a mysterious stranger intervenes to save their lives.
Download sample or buy now from Smashwords.com ($3.99)